WGE Precast
Precast concrete can be adapted in many ways to meet a wide variety of design challenges
Precast Design & Engineering

As an engineered, highly controlled product, precast concrete can be adapted in many ways to meet a wide variety of design challenges. But as an engineered product, its properties must be well understood to maximize its efficiency in design, production, delivery, erection, and maintenance.
Speed of construction, owing to the ability to begin casting components for the superstructure while foundation work is in progress. Precast concrete components can also be cast and erected year-round, without delays caused by harsh weather;
Aesthetic flexibility, due to the variety of textures, colors, finishes and inset options that can be provided. Precast is extremely plastic and can mimic granite, limestone, brick, and other masonry products. This allows it to blend economically with nearby buildings finished with more expensive materials;
Design flexibility, resulting from the long-span capabilities to provide open interiors;
Durability, which allows the material to show minimal wear over time and resist impacts of all types without indicating stress;
Energy efficiency, due to the material's high thermal mass. This is enhanced by the use of insulated panels, which include an insulated core;
Environmental friendliness
High quality, resulting from the quality control achieved by casting the products in the plant.
Call us today on 02 4272 2200 to speak to one of our Precast Concrete Design Engineers about your next project.
WGE Precast Projects
Noise Wall - Burnt Creek Deviation Balgowlah
Supply and Installation of Steel Support Columns, 178 Precast Wall Panels and Paint. Night Time Installation under Traffic Control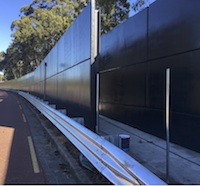 Supply and Installation Bondek Suspended Floor Slab
Supply and Installation of Bondek Floor System including Propping Design, Supply-Tie-Place Steel and Concrete Finish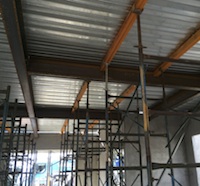 Mt Gilead Retirement Village Stage 2
Supply and Installation of 32 Independant Living Units, Suspended Bondek Floor Slabs and Roof Systems Within 9 Month Construction Window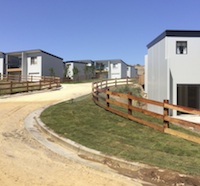 Column Fit Precast Retaining Walls
Design, Supply and Installation of Face Column Fit Precast Retaining Wall System Including Structural Steel for Either Privacy or Bank Stabilisation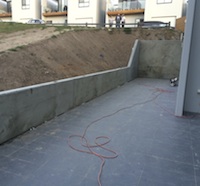 Tilt-Up Panel Warehouse Construction
Turn Key Industrial Warehouse Construction, Excavation, Piering, Ground Slabs, Tilt Up Panel Supply and Install Including All Strucutral Steel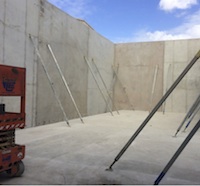 Mt Gibraltar Park Retirement Village Stage 1
Delivery, Installation and Finish of Precast Wall Panels, Bondek Floor System and Structural Steel Roofs for Stage 1 Display Units mt Gibraltar Park Bowral