WGE Precast
Economical and Architectural Retaining Solutions
Infrastructure Precasts

Pre-Stressed Concrete Bridge Planks
Rectangular precast, prestressed deck units comein a variety of sections and arrangements. These units are used in conjunction with a topping slab which acts compositely with them. The smaller units are solid, but the depth increases they are voided to reduce dead load and increase structural efficiency. Voids are terminated in from each end to produce a solid section for end bearing and support.
They are simple and speedy to erect with minimum formwork and labour requirements. WGE PSC Planks are mades to RMS or other relevant body specifications.
Bridge Parapets
WGE Precast manufactures Bridge Parapets to RMS Specifications and Tolerances. From standardised design to customised units WGE can manufacture and delivery to the tightest scheduling requirements to ensure your project remains on track.
Precast Box Culverts
WGE Precast manufactures Box Culverts to Australian Standards and RMS Standards.
WGE Precast also manufactures "custom" precast products made to meet specific client designs and specifications on request.
Our product range includes Box Culvert Base Slabs and Wing Walls
Precast Traffic Barriers
WGE Precast manufactures F-Type barriers to suit RMS Specifications with Single Sided and Double Sided F-Profile
Units are availlable for Purchase or Hire. Customised units are available with a range of Cast In Items and Penetrations.
Precast Traffic Islands
Precast Concrete Bollards
Precast Car Park Wheel Stops
Precast Concrete Steet Furniture
WGE Precast Projects
Noise Wall - Burnt Creek Deviation Balgowlah
Supply and Installation of Steel Support Columns, 178 Precast Wall Panels and Paint. Night Time Installation under Traffic Control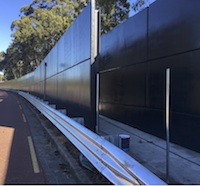 Supply and Installation Bondek Suspended Floor Slab
Supply and Installation of Bondek Floor System including Propping Design, Supply-Tie-Place Steel and Concrete Finish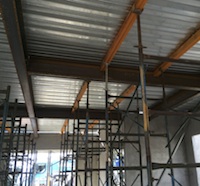 Mt Gilead Retirement Village Stage 2
Supply and Installation of 32 Independant Living Units, Suspended Bondek Floor Slabs and Roof Systems Within 9 Month Construction Window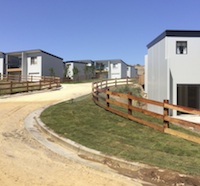 Column Fit Precast Retaining Walls
Design, Supply and Installation of Face Column Fit Precast Retaining Wall System Including Structural Steel for Either Privacy or Bank Stabilisation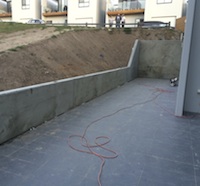 Tilt-Up Panel Warehouse Construction
Turn Key Industrial Warehouse Construction, Excavation, Piering, Ground Slabs, Tilt Up Panel Supply and Install Including All Strucutral Steel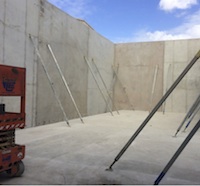 Mt Gibraltar Park Retirement Village Stage 1
Delivery, Installation and Finish of Precast Wall Panels, Bondek Floor System and Structural Steel Roofs for Stage 1 Display Units mt Gibraltar Park Bowral