WGE Precast
We provide the complete turn key Noise Wall solution
Precast Noise Walls

Road traffic noise, railway noise and industrial noise is a major nuisance, particularly in areas such as residential and schools.
Governments and councils are continually working to be able to provide noise reduction measures like noise walls to limit noise impacts to those affected. Other common names for these types of walls are Sound Barriers, Noise Barriers, Acoustic Wall and Noise Barrier Wall
WGE Precast are the noise wall specialists. We take all noise factors into consideration as well as area topography, population density, cost and expected levels of noise reduction that the wall will provide. One other very important feature we consider is the appearance of the wall, as we prefer noise walls to not only serve their purpose but to be a work of art, heightening the travel experience of road users.
We have supplied and/or installed Noise Walls and Noise Wall Components throughout New South Wales, Queensland and Victoria. Chances are next time you pass a Noise Wall it was manufactured or installed by the WGE Group.
WGE Precast Projects
Noise Wall - Burnt Creek Deviation Balgowlah
Supply and Installation of Steel Support Columns, 178 Precast Wall Panels and Paint. Night Time Installation under Traffic Control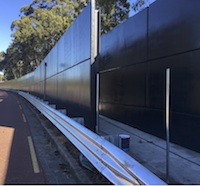 Supply and Installation Bondek Suspended Floor Slab
Supply and Installation of Bondek Floor System including Propping Design, Supply-Tie-Place Steel and Concrete Finish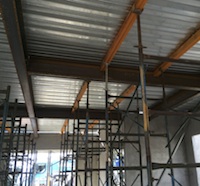 Mt Gilead Retirement Village Stage 2
Supply and Installation of 32 Independant Living Units, Suspended Bondek Floor Slabs and Roof Systems Within 9 Month Construction Window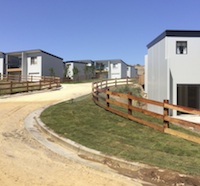 Column Fit Precast Retaining Walls
Design, Supply and Installation of Face Column Fit Precast Retaining Wall System Including Structural Steel for Either Privacy or Bank Stabilisation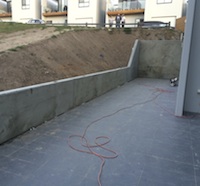 Tilt-Up Panel Warehouse Construction
Turn Key Industrial Warehouse Construction, Excavation, Piering, Ground Slabs, Tilt Up Panel Supply and Install Including All Strucutral Steel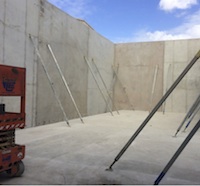 Mt Gibraltar Park Retirement Village Stage 1
Delivery, Installation and Finish of Precast Wall Panels, Bondek Floor System and Structural Steel Roofs for Stage 1 Display Units mt Gibraltar Park Bowral